Lets face it, using a knife is a real pain. First you actually have to find one, then master the art of spreading the butter across the toast. Phew what a chore. Good job someone thought of a better solution before we forgot how to find our arse with both both hands.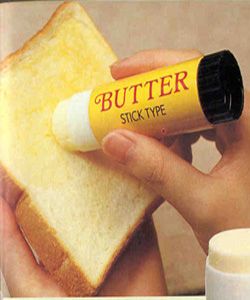 This was actually designed to enable men to be able to breast-feed their children. Well thats alright then. Makes perfect sense, because lets face it, that's what it'll be used for.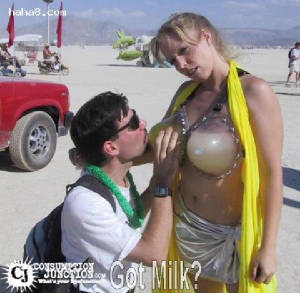 What could be worse than going out with Hay Fever or a cold? I mean, what a prat you'd look fetching a clean handkerchief out of your pocket and blowing your nose. And of course no-one takes Anti-Histamines, because thet's just plain stupid- you'd look ridiculous, wouldn't you?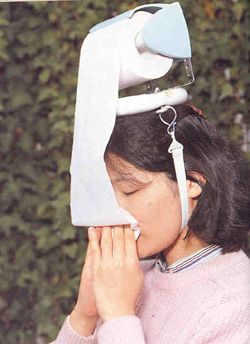 *pinches bridge of nose* What can you possibly say to this? Well it was designed for lazy people who can't be bothered to clean their floor. Just fit the baby-clean 3000 to a small snotty child and allow it to buff and shine all day long. For those who don't have children, you will be pleased to learn this idea has been adapted into a 'shoe' which fits snugly onto your cat. Yes...Cat.